Not just a job, but a career
What are you waiting for?
We feel HCCS is the best in the business, and to keep it this way we understand that we not only need the best staff, but we also must give them the best tools to enable them to do their work effectively and efficiently. We are convinced that these tools are not limited to things like the best computers and software; but include a myriad of less tangible factors, like a healthy work environment, a supportive culture, and an all-around fun atmosphere.

At HCCS, we expect every employee to hold us responsible for maintaining a positive work environment that fosters communication, teamwork, and growth towards their career goals.
Our ideal applicant
Who do we seek to hire?
We hire medical coders and auditors across the board in all specialties including:
Inpatient
Outpatient
Emergency Room
Same Day Surgery
Observation
Pro Fee - Hospital and Physician Clinic settings
We look for dedicated and passionate professionals to join our team! Does that sound like you?
What qualifications do we look for?
The qualifications for our coders vary by coder type though every one of our coders is required to have at least one of the following credentials: RHIA, RHIT, CCS, or CPC certification. They typically must also have a minimum of 3 years coding experience at a tertiary care facility with 150+ beds.
Before being hired, applicants must be able to pass our in-depth coding assessment with a 90% or higher. Our coders are required to maintain a 95% coding accuracy and a 98% reimbursement coding accuracy.
What is our recruiting process?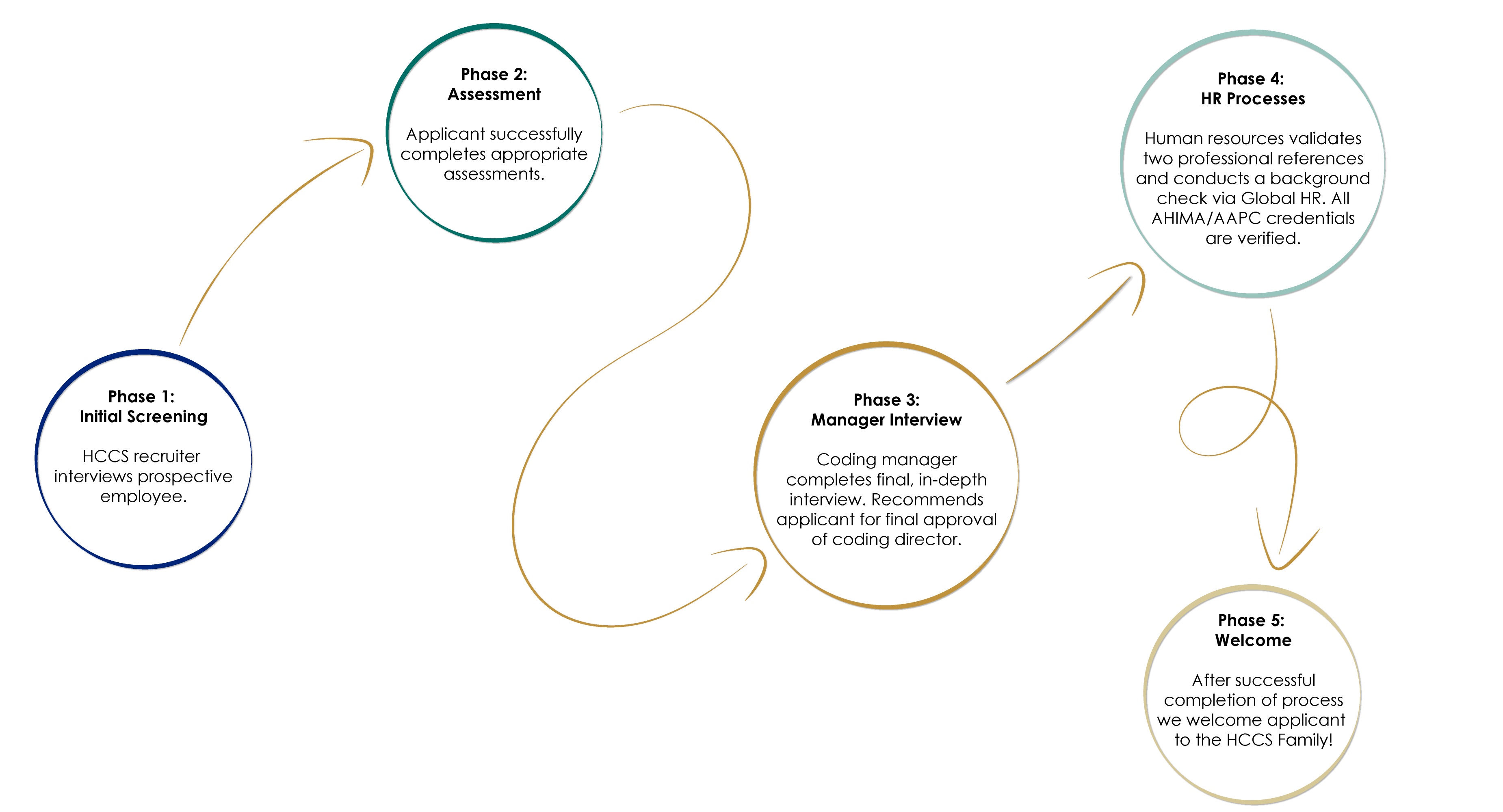 Our Coding Managers
Click to discover our coding leaders
HCCS Family Testimonials
These make us blush